A) PRODUCT DESCRIPTION :
Pickling is a method of preparing metal surfaces by chemical reaction, electrolysis, or both. In pickling, rust and scales are removed by chemical reactions with mineral acids and with certain alkaline materials. Various acids used in commercial pickling include sulfuric, hydrochloric or muriatic, nitric, hydrofluoric, and phosphoric acid, and mixtures of these can be used as well.
Pickling is considered a desirable method of removing rust and mill scale from structural shapes, beams, and plates in workshops when the cost of such removal is felt to be justified. Properly accomplished, this method  produces a surface that will promote long paint life with most coating. We provide fume protected fully conveyerized ammonia pickling systems for Battery Industry which includes Loading/Unloading Stations, SS Conveyer, SS Jig carrying Plate, Conveyer Enclosure, declined dipping conveyer, Chemical storage tanks, Filter Press, Sludge recovery, Fume Hoods and Fume scrubbing system for complete process.
B) SALIENT FEATURES :
Fully Automatic Machine includes inclined conveyer dipping
Chemical Resistant Body
Sludge recovery system
Filter Press Unit
Fume Hood
Fully Enclosed Conveyer
Fume Scrubbing System
Slurry Transfer Unit
Water Spray Jet Nozzle system
C) TECHNICAL SPECIFICATIONS :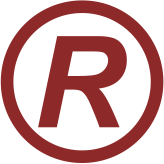 1. Capacity Range: 4000 TT Plates/Hour
     2. Material of Construction: PP Enclosure

     3. Conveyer: SS316 with bush tting
     4. Sludge Recovery System: 5 KL Settling Tank Conical, 3KL Settling Tank Conical, and 2 KL Overow Tank Rectangular with open cover (PPGL + FRP)
     5. Filter Press: Hydraulic Cylinder Type Up to 100 Ton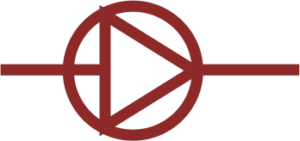 6. Circulation Pump: AODD Type PP
     7. Fume Hood: PP Plenum Box for suction at skid, PP Fume hood at enclosure Top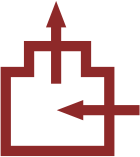 8. Fume Scrubber: Packed Bed Water Spray Jet Scrubber with ducting connections
D) APPLICATIONS :
Battery Ammonia Plating Tanks
Galvanizing Tanks
Electro Plating Tanks Etc.